Taun We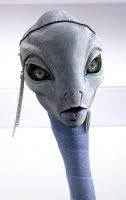 About Taun We
Taken from the character profile @ StarWars.com.
Taun We: A beautiful sylph-like Kaminoan, Taun We is the administrative aide to the Prime Minister of Kamino, Lama Su. When Obi-Wan Kenobi arrived at the rain-swept platforms of Tipoca City, he was greeted by the gentle Taun We.
Taun We explained that the Kaminoans had long been expecting the arrival of a Jedi envoy, since a Jedi representative, Master Sifo-Dyas, commissioned a clone army a decade earlier. Kenobi bluffed his way into the heart of the cloning operation, and had the naive Taun We introduce him to the original source of the clones, Jango Fett.
Dragon:
Taun We
Breed: Earth
Gender:
Egg Stolen/Laid On: Feb.26.2009
Hatched On: Mar.02.2009
Grew Up On: Mar.06.2009
Generation: 2nd
Family Lineage: Purple/Earth Lineage
Mate: Vire
Parents
Offspring:
Female Offspring: 1

MKMm
owned by lovelily
-
-
-
Male Offspring: 1

Fluffy
-
-
-
Ungendered: 0
-
-
-
-
Deceased: 0
-
-
-
-
Back to Dragons Of Darkmoon.
page revision: 5, last edited: 15 Jun 2009 13:18